Greg Kafoury

Attorney
Over Greg's 40-year legal career, he has tried hundreds of cases. Long a leader in Oregon's progressive community, Greg has won verdicts for activists, whistle-blowers and victims of police brutality totaling more than $21 million. Greg has also had nineteen jury verdicts of $1 million or more, the most in the history of Oregon. Court TV commentators have described him as "a strong, strong trial lawyer," "fabulously entertaining," and "a great advocate." Here is a link to Greg's closing arguments in Gritman v. Brett case from Court TV's YouTube channel.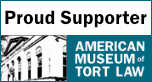 personal highlights
In 1965, Greg spent the summer in the South as a civil rights worker for Martin Luther King's Southern Christian Leadership Conference. After graduating from Hastings College of Law in San Francisco in 1974, he joined with Lloyd Marbet, the Northwest's leading anti-nuclear advocate, and together they fought the expansion of nuclear power in Oregon, Washington, and California. In 1986, they formed Don't Waste Oregon, which fought three initiative campaigns that were crucial in forcing PGE to close the Trojan Nuclear Plant.
During those battles, Greg got to know Ralph Nader. Greg and Mark McDougal played increasingly important roles in Nader's political campaigns. In 2000, Greg and Mark were the chief architects of the Nader SuperRallies, which began in Portland, spread across the U.S., and culminated with a sell-out crowd of 20,000 at Madison Square Garden.
Areas of Strength
Courtroom advocacy: Brings a passionate, creative, tireless commitment to fighting for clients
Exposing the bias of insurance companies' experts during cross-examination
Standing up for little people against corporate wrongdoers
Persuading jurors with passionate closing arguments
Winning large punitive damage awards
Personal highlights
Greg was unanimously named Distinguished Trial Lawyer of the Year in 2018 by the Oregon Trial Lawyers Association. The OTLA's official publication describes him as a "trial giant…the cases Kafoury battles and wins often result in lasting changes to protect Oregonians."
Greg received the Public Justice Award from the Oregon Trial Lawyers Association in 1994: "In recognition of continued efforts to create a more just society through creative litigation, and innovative work with the broader public interest community."
Greg is an avid fly fisherman. A graduate of Hastings College of the Law in San Francisco, Greg has both a bachelor's and a master's degree in political science from the University of Oregon. Greg's wife, Judy, is a founder of the Northwest Children's Theater and School, and has served as its manager for more than 25 years. Together, they have three sons.
Major Headline Victories